Every month we give you some great tips and tricks of the trade from real estate to party planning. You also can check our our up to date local statistics with real estate on the Central Coast with my monthly Market in a Minute updates. It gives you vital statistics on the changes that occur in the area, conveniently broken out by regional area: North County, South County, San Luis Obispo, and Scenic Coast.

NOVEMBER 2018

I'm receiving more and more questions about the state of the real estate market. I'm my video below I address some concerns about a market crash and how a 1% increase in mortgage interest rates affects buyer affordability. Also below is my latest Market In A Minute report with recent sales information for the four main regions of SLO county...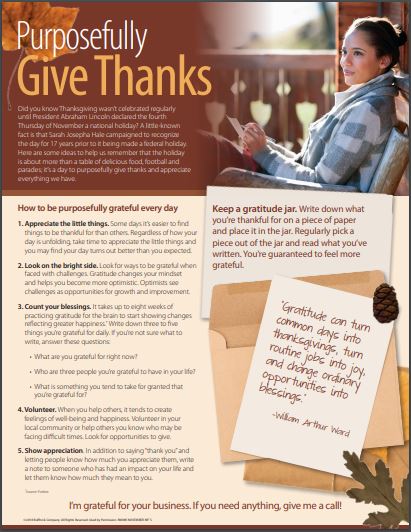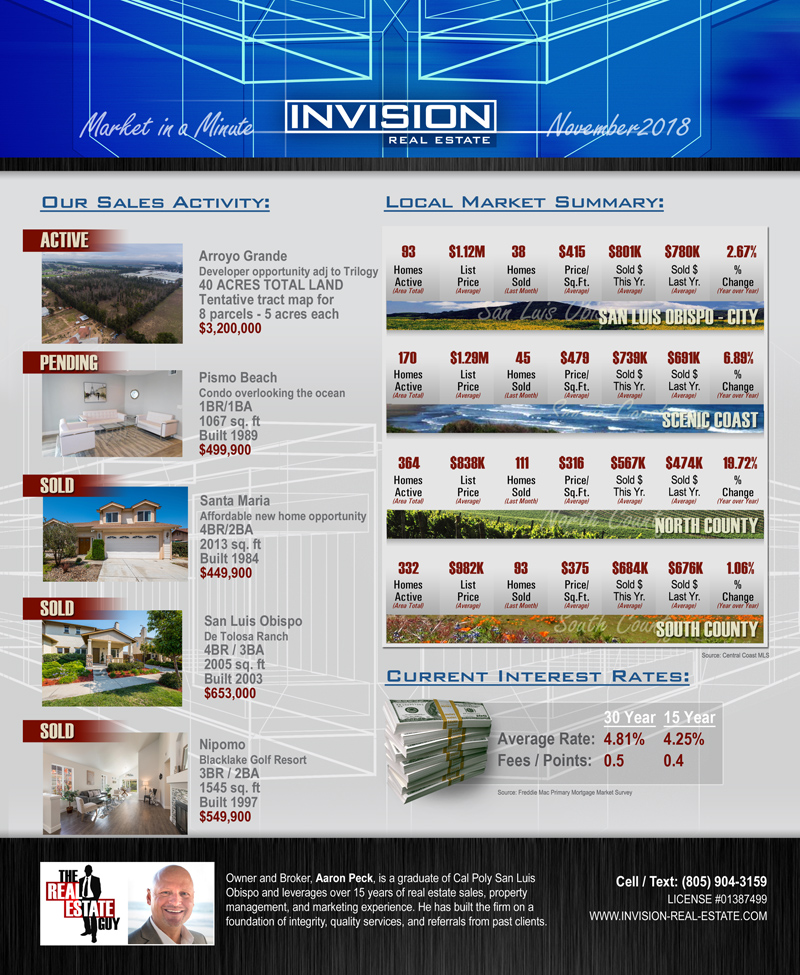 OCTOBER 2018

Home staging is one of the unique elements that Invision Real Estate implements for all the homes they list. Patricia Ouellet, our Home Stager, can turn your house into someone else's dream home with just the right arrangement of furniture and the addition of kick knacks. The transformation will astound you! And research has shown that staged home sell for almost 6-10% more than a non-staged home. Also this month, I also talk about the need to make sure your home is in good shape before listing to help avoid the rise we are seeing in buyers asking for home repairs. A lot of useful information this month to optimize your home sales price!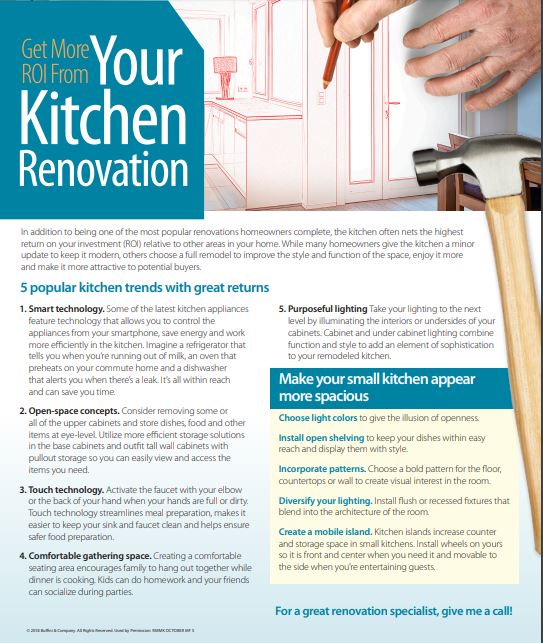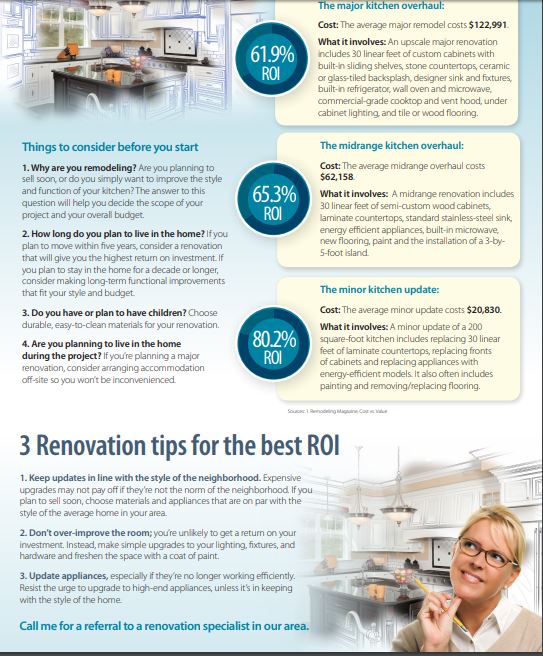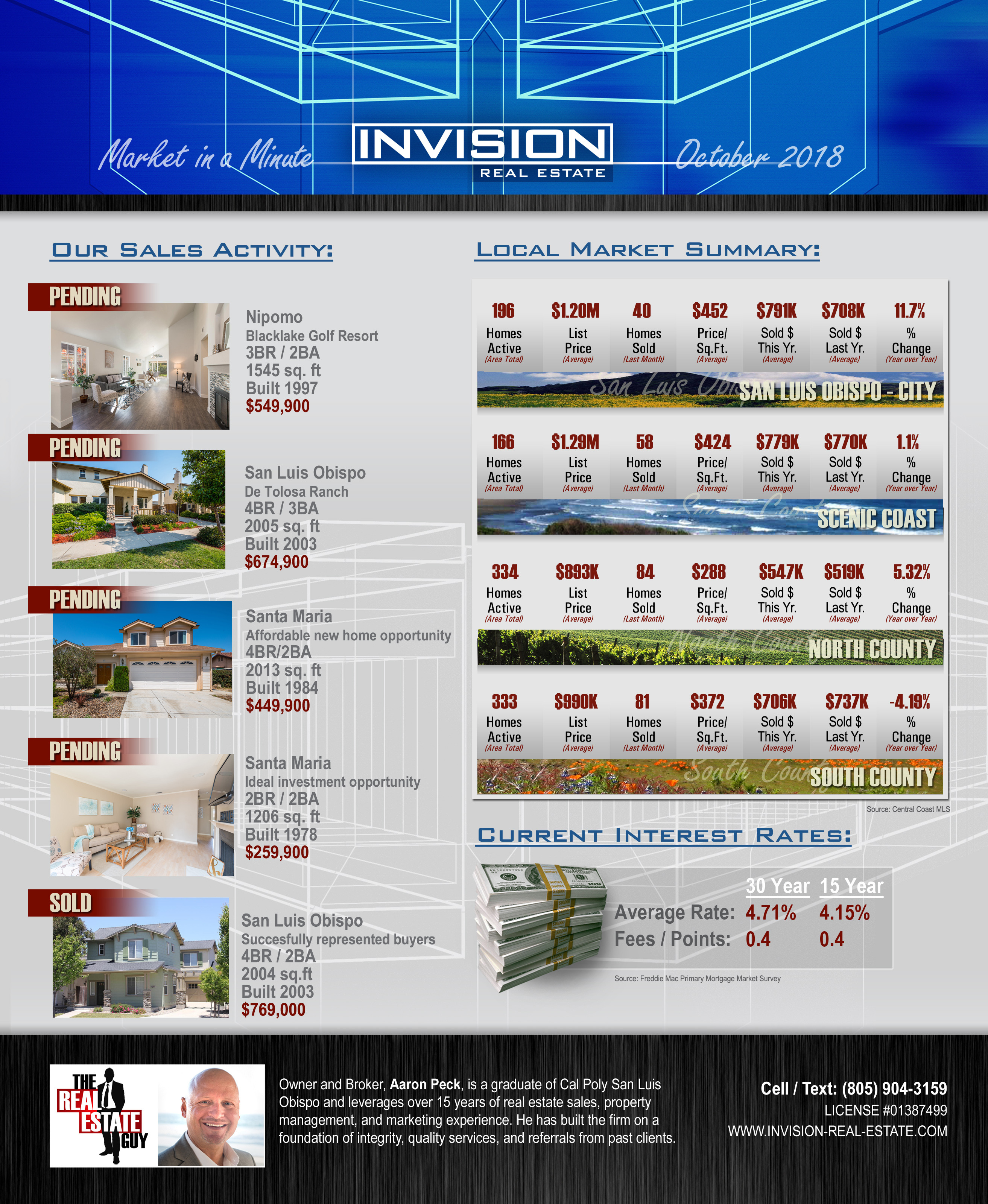 SEPTEMBER 2018


We've all been spoiled! The real estate market has been very hot for sellers the last several years, with multiple offers, high expectations, and homes often selling above list price. That trend is now starting to change. Watch my latest video to see where we are and where we might be headed.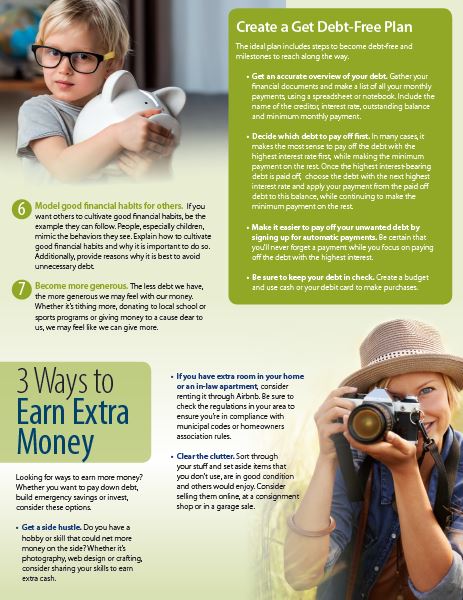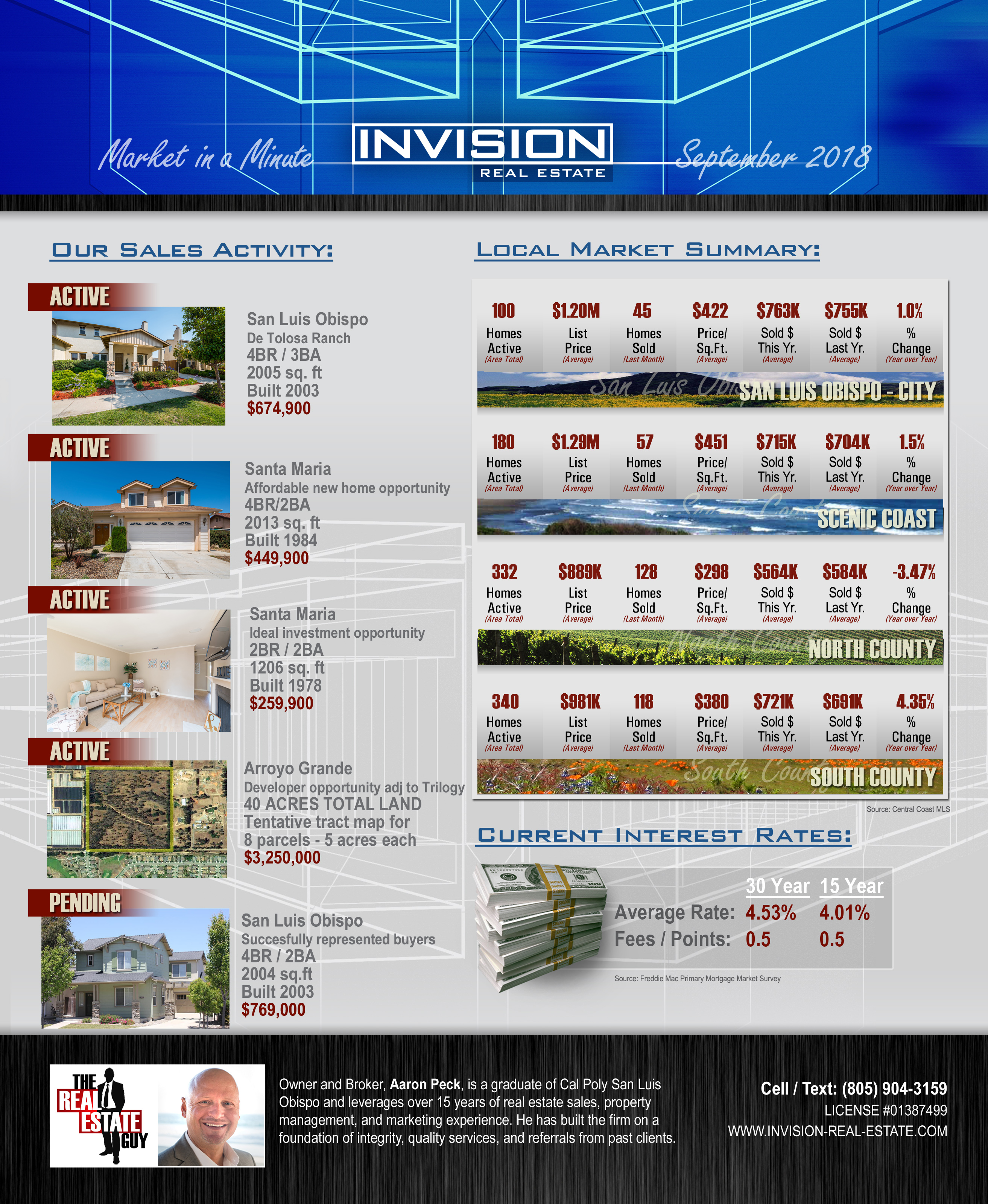 Contact Info
DRE#: 01387499

Invision Real Estate
1303 E. Grand Ave. Suite# 201-H, Arroyo Grande, CA 93420